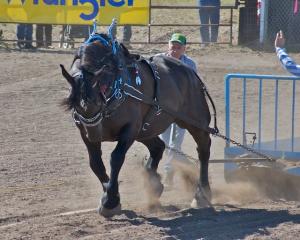 Giving Back with your Photography

I am a photographer because it gives me joy. When I look through the viewfinder and frame a scene, there comes a moment when the image falls into place. I find a sense of wholeness to the scene and nothing else enters my mind. It is a deep and abiding satisfaction inside me when I find that spot.

I want to give back to the world what it has so graciously given to me. So I ask - what can I do to give back with my photography? How can I use photography to give joy or support to others, or things that I believe in?

Here is a project Iím working on right now, plus things others have done to give back with their photography:

1. Greeting Cards for Non-Profit Organizations. I love the area of Michigan where I grew up. I also love creating greeting cards. There is a small non-profit organization called the Ruby Creek Conservation Club which works to promote conservation of natural areas in this small Michigan community. The all volunteer group develops trails, provides nature education to the public, and relies on individual donations to survive. After a recent visit to the area (where I got some wonderful photos such as the morel below), I approached the group and offered to make blank greeting cards for them. I will donate the first batch of cards, and they sell them and keep the funds. Any subsequent cards they buy at cost and keep all profits for their group.




2. Advancement of Social Issues. There are many photographers who use their skills to inform the public of social issues. Of the two sites I recommend here, the first shows in vivid images what is happening to Detroit as urban areas are abandoned and scavenged:
http://www.detroiturbex.com/index.html


On Facebook, check out The Black Dot Project, a visual response to mark the tragedy of Jyoti Singh, who was raped brutally in New Delhi on December 16, 2012.
https://www.facebook.com/pages/The-Black-Dot-Project/466328040093853


3. Donating Time. My friend Kay Beaton is a child and wedding photographer in Boulder, Colorado. One of the many ways she gives back is to donate her time to making portraits of children with life threatening diseases. You can read more about her efforts under the link "About" on her site
http://portfolio.beatonphotography.com

This is only a small sample of ways photographers use their skill to be a voice in the world. You may find your voice in one of these ways, or in another.

If you would like to comment, please visit the blog at http://fineartamerica.com/blogs/giving-back-with-your-photography.html